Search Engine Optimization for Cannabis Businesses
How incorporating a strategic SEO campaign can take you to the next level.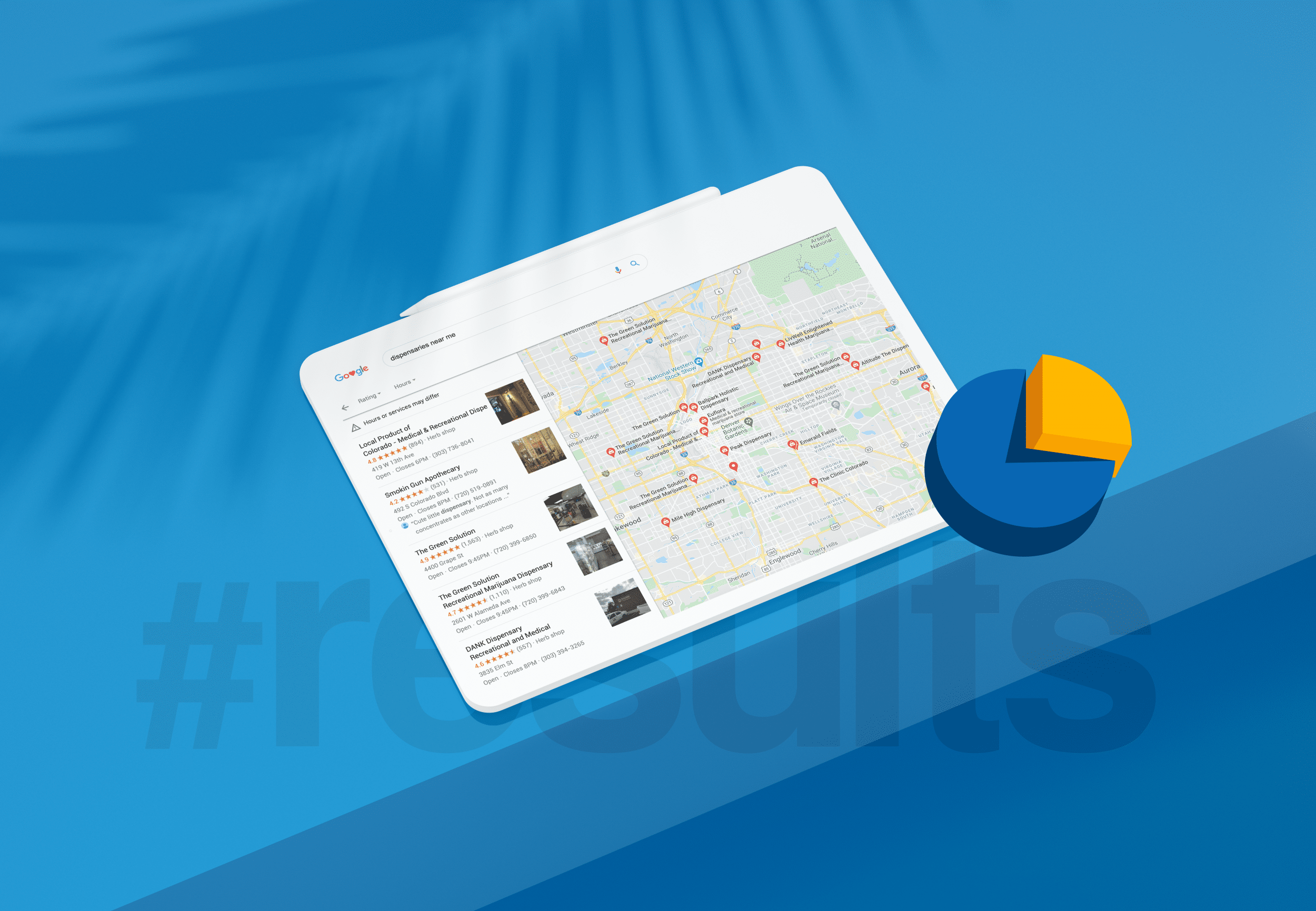 After you have the basic foundation laid out for your online presence, incorporating a strategic SEO campaign can take you to the next level, especially if you are in a saturated and competitive market.
SEO for cannabis businesses is the process of optimizing your website to appear for relevant search terms and appearing higher in the search results.
Your Available Options At-a-Glance
Generating New Patients: Very Effective
Do It Yourself: Very Difficult
Typical Cost: $500 - $3,500/month
Advice Media has been executing successful SEO campaigns for over 20 years, continually adapting to changes in the market and Google's algorithms. We have proven solutions and a veteran team ready to recommend strategies that will help your business become more successful online and offline.
Components of a Successful SEO Strategy
Is your site an educational resource for potential customers?
Content optimization is a continuous process of analyzing and adjusting the content on your website to expand your reach and improve the user experience. Keywords, a variety of media types, and organized website code are just a few factors that Google looks at while analyzing website content. There are many other components to content optimization, such as keyword research, proper HTML coding, URL structure, image file names, and outbound/inbound linking.
We understand this can be overwhelming, but that is why Advice Media has a team of experts that focuses on content optimization. Depending on your package level, we will regularly collect data from content audits and turn it into helpful insights on where you can focus to improve your content strategy. This allows you to always have a plan of action to improve your SEO efforts.
Once Google decides your page has relevant content for a user's search query, it then seeks to measure the degree of relevance and value by looking at how long a user stays on your site and engages with your content. The longer they stay on a page, the more relevant that page appears, and the higher you will rank for those search terms. This also increases the overall likelihood of converting those visitors into leads.
Not sure what content to add to your site? Think about Frequently Asked Questions, benefits of your product or service, what to expect, testimonials, videos, and photos.
Having relevant content on your website is just one aspect of a successful SEO campaign. You also need a way to signal to search engines that you are a trustworthy source of information. The best way to do this is through effective link building - the process of getting other websites to link back to your website.
Keep in mind that these links should be high-quality and naturally obtained.
Here's a helpful checklist when determining the quality of an inbound link: 
How authoritative is the site that links to you?
Does the HTML code of the link tell Google that the site trusts you?
How relevant is the site to your market/specialty?
How trustworthy is the site that links to you?
In what way is your site mentioned, and where on the website does the link appear?
A good rule of thumb is if a user would benefit from the link, and the site that links to you is well-liked, then it's a high-value link.
Link building can be extremely time-consuming and cause unnecessary headaches. We understand this and offer a solution. Depending on the level of your package, we will perform link building efforts for a certain amount of time every month. These efforts ensure relevant and trustworthy links back to your site.
While reviews are helpful for potential customers, the quantity and frequency of reviews of your business can also affect your visibility in search results. Having a profile with consistent online reviews shows Google that your business is popular and frequented often, which is rewarded by making your cannabis business more visible in search results.
Generating and responding to reviews should be a standardized routine in your business. It can be challenging to manage new reviews that come in, and requesting reviews is difficult without a clear process.
Advice Media's comprehensive Review Power platform eliminates this difficulty by allowing you to quickly and easily request reviews from people that visit your business, notifies you of any new reviews that come in, and allows you to respond to reviews that come from Facebook or Google. Having all of this in one place creates a streamlined process of managing your online reputation.
68% of consumers would stop using a local business due to incorrect information in online directories.
Another way to improve your online visibility is to get listed in local business directories. This allows you to appear in more searches, establish more authority, and get found more often. Not only that, but these directories provide additional links to your website. 
These websites serve as resources to connect businesses with potential customers.
Whether your business is listed on maps, apps, search engines, directories, or social networks, you need to ensure your practice's information is accurate and consistent everywhere.
Advice Media has a team ready to ensure all of your business data is correct across all directories.