"We depend on our site very, very heavily. All of our patients are self-referred… I would describe Advice Media as IMPRESSIVE."
– JOHN D. LIPANI, MD, PhD, FAANS, FACS
Princeton Neurological Surgery
Neurology Practice Marketing
Whether you've just opened your neurology practice or whether you've been in practice for 20 years but want to bring in more patients, an effective marketing plan is essential. Resources are out there, but it can be difficult to know where to start. You'll surely need to incorporate a mix of both digital and traditional marketing strategies as part of your overall neurology practice marketing plan.
This guide gives you a leg up on other practices. It's full of neurology practice marketing ideas, examples, and strategies to ensure you'll have a steady stream of returning patients and new patients coming through your office door.
This Guide Examines Over 14 Unique Neurology Marketing Channels. We've Divided It Into Two Sections: Digital Marketing Ideas & Traditional Marketing Ideas. These Channels Work Together Toward the End Goal of Driving More Patients to Your Neurology Practice! Here's what we'll cover:
Neurology Marketing Strategies
Please click on any of the links below to jump to the section of your choosing!
Traditional Neurology Marketing Strategies
Please click on any of the links below to jump to the section of your choosing!
Neurology Website Design

Your digital marketing all starts with your practice website. It's the place where new patients get their first experience with your neurology practice. Your site needs to be a showcase for the skills, conditions diagnosed and treated, and attentive staff that sets you apart from other neurologists. Your site needs to function seamlessly between desktop users and mobile, clearly convey your practice's brand in the digital world, and make it simple for a patient to contact your office with a question about that new localized headache or to schedule an appointment. And what's a great website without fast web hosting?
You need a guide to this new digital marketing landscape. It makes sense to trust a digital marketing firm that has specific experience designing sites for neurologists. You'll need an agency that understands different conversion strategies for the procedures you specialize in. And your neurology website isn't complete without certain design features — an interesting mix of written and photo content, animations of procedures, informative blogging, and strong calls to action to help patients move from curious interest to making an appointment.
Learn More!
Neurology Search Engine Optimization (SEO)

Google is so large people forget what's its core goal still is — to keep searchers happy. All search engines want to deliver the most relevant search results as quickly as possible. To do so, they weigh various factors to determine if your website is relevant to the query, is trustworthy, and if it deserves to rank highly in organic search returns. SEO for neurology practices is the process of optimizing your website so that you can rank highly for the procedures and treatments you specialize in.
We recommend that you create and provide original content about your key procedures to your digital marketing firm. This type of content can be optimized to help your neurology practice move up in search returns. The best place to start is to think about your top five procedures and the top five most common questions or concerns you get from patients. Share these with your digital marketing firm and these will become the areas you're known for in search.
Is Your Site Performing Well? Check Using Our Site Analyzer!
Local Neurology Directory Listings
You may know of RealSelf or Yelp, but there are actually hundreds of online directories out there. Your practice information needs to be consistent across all of them, but who has the wherewithal to check them all. If you don't, the inconsistencies guaranteed to be out there confuse search engine algorithms. They assume one listing with "Avenue" and another with "Ave" and another with "AVE." are different businesses. Having consistent NAP — name, address, and phone — information ensures that search engines and patients have correct information. This consistency across the web instills trust, helps bring patients to your neurology practice, and is crucial in your SEO marketing.
You need your digital marketing firm to maintain these listings, making sure they're consistent on every directory. This is important for search.
Learn More!
Neurology Reputation Management

It may seem odd to think of a patient reviewing your neurology practice. But if your microdiscectomy alleviates his chronic back pain, he'll be thrilled to give you a 5-star review. Online reviews have become key for all businesses, and medical practices aren't immune. They often are the first impression a potential patient has with your practice. Responding and engaging with these reviews pays off both in patient loyalty and search, and you don't spend a dollar doing so. You need to have an office routine to encourage patients to submit reviews and to respond to reviews that have been posted. But it's hard to be constantly vigilant. How can you know when every new review has been posted?
Your practice needs reputation management software that alerts you when a new review is posted. This software also needs to help you generate reviews from your happy patients. Advice Media has review management software that does all of that, and then some.
Learn More!
Neurology Social Media Marketing

Neurologists handle critical health problems and it may seem trivial to have a social media presence. Like it or not, many potential patients look at a medical practice's social media presence when weighing whether or not to become an actual patient. When your practice is active on social media, it shows patients and potential patients another side of their neurologist and your entire staff. This builds trust and loyalty.
It can be next to impossible to generate posts consistently, so it's probably something to hand off to your digital marketing agency. The firm can help you create your practice's social media profiles and give you a process for posting personalized content and images consistently. The firm should have the ability to handle your posting, if you would rather not have to deal with it. After all, the key to successful social media management is consistent, ongoing posting.
Learn More!
Neurology Search Engine Marketing (SEM)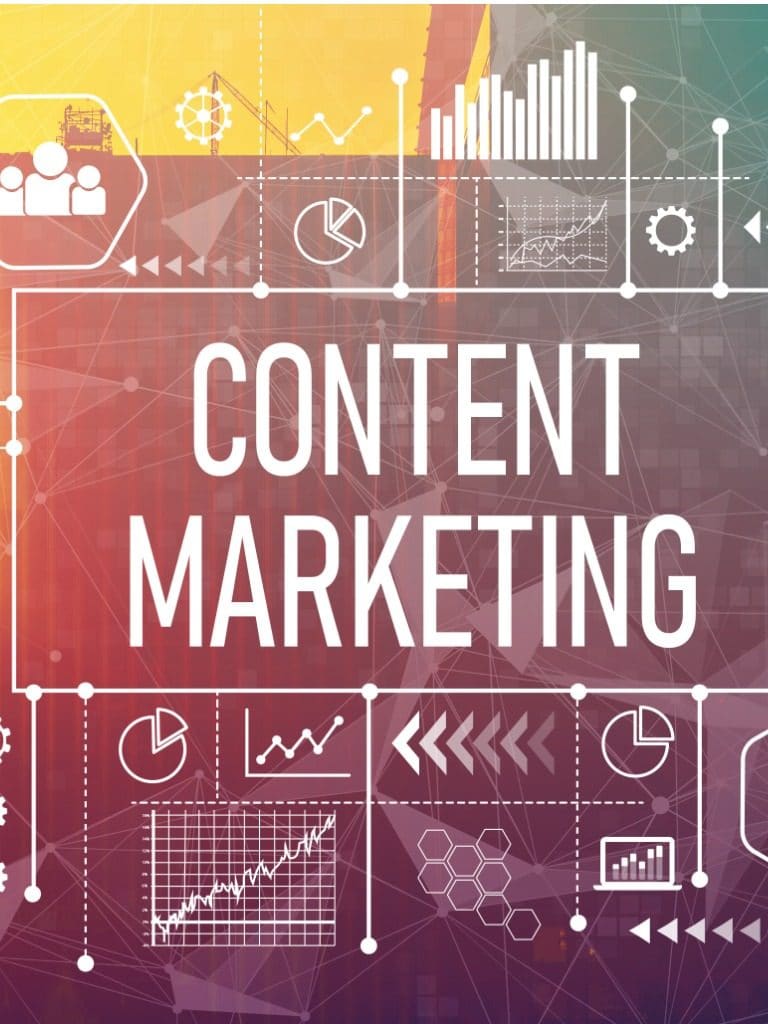 Google and Bing are pushing organic search results lower and lower on the page. That's because they want more pay-per-click (PPC) advertising…paid search. Pay-per-click advertising means that your neurology practice only pays when a user clicks on your ad and is directed instantly to your website. With PPC ads, you truly get what you pay for.
Once visitors click through to your site, they need to find robust, engaging content and beautiful website design so that they push deeper into your site. This increases your ROI. There are different SEM ad types, and they require different strategies to optimize your ads to generate leads. It can be somewhat confusing; that's why you need a neurology marketing firm to manage your SEM.
You find text ads at the top of the page; they look like organic returns except for the word "Ad" in the small box in front. Display ads are the ads you see on the right side or across the entire top banner of a page. These are the two most common search engine ad types. Unlike text ads atop search engine results pages, display ads show up on pages of websites where the visitors match the qualifications you set up. For instance, a display ad could show up for your neurology practice when a person visits a site devoted to Parkinson's information.
Of course, before you start paying when people to click your SEM ad, your website needs to be fully optimized and following a neurology SEO strategy. That way, those PPCs will be worth it and your ad quality scores will be high.
Learn More!
Neurology Email Marketing

You may not have thought of email marketing as a way to market your neurology practice. But email can be a good way to stay in touch with your current patients. After all, today's carpal tunnel patient may be tomorrow's essential tremor patient. Plus, they can forward your email to friends you could help.
Combining email marketing with a referral program can be great for a practice. If you're going to handle your practice's email marketing, you should choose your email marketing platform based on how easy it is to use and the price. How much you're charged is dictated by the frequency of your emails and the size of your list.
We recommend one email per month for neurology practices. This email could include a monthly educational topic, maybe snippets from and a link to your blog posts, and information about your referral program. To do this you should have a connected form that directly links your website to your email marketing software.
Neurology Blogging

Again, neurology and blogging may not seem like a fit. But your neurology practice website needs a blog. Regular blog posts can drive traffic and potential patients to your site, provide regular content to link to on your social media pages and in your email messages, and are important for SEO for your site. That's because the bots that are continually crawling your site view blogs as new content, and new content helps your site rank higher in organic search.
These blogs should be informational in tone, providing value to both current and potential patients. Posting needs to be consistent, usually one post each month. Each post should focus on a single condition that you deal with: "Are you at risk for an aneurysm?"
Generating blogs can be difficult for neurology practices. This could be an area to give to a freelance writer. Or your digital marketing firm should have resources if you need them. At Advice Media, we have a stable of writers who create blogs for our clients. This ensures your blog will be constantly filled with fresh, interesting content.
Check Out Our Blog!
Traditional Neurology Marketing

It seems everything is moving toward digital advertising. Opened a Yellow Pages lately? But there is still an entire world of "traditional marketing" out there. You know them as newspaper ads, radio spots, billboards, direct mail, even TV. Unlike the PPC ads described above, with traditional marketing you pay for the possibility of your target audience seeing or hearing your ad. You may place an ad in a local lifestyle magazine, whose demographics match your clientele, about neck pain and fusion surgery. There's no guarantee that anyone will see your ad. That is quite different from paid search ads in your search engine marketing campaign. In that world, users click on your ads and you only pay when they do.
At Advice Media, we believe there is a place for traditional advertising coupled with digital marketing as described above. To make these traditional media cost effective, you need a process to track their effectiveness and ROI, which isn't always easy. We have options for doing this by directing specific media to specific landing pages or to certain distinct phone numbers. Still, traditional media can be frustrating due to the unknowns and the cost of creative production.
Traditional marketing has been on the decline and will continue to decline for these reasons. That's why your neurology practice needs to focus as much as possible on digital marketing options.
Questions? Contact Us Today!
Neurology Business Development

Partnerships are a great way to build your neurology practice. We don't mean new names on your door; we mean associations. As a neurologist, you don't perform physical therapy, but your patients are going to need that after their fusion surgery. You can recommend a first-rate physical therapist or group to your patients. That physical therapist can then recommend your neurology expertise when they have a patient with spinal stenosis that isn't responding to PT.
It doesn't have to be purely medical related associations. Your local newspaper is always looking for content, and you could write a free story on nerve compression and its dangers. In smaller markets, the local TV stations are usually desperate to fill content, and they can be open to doing a story on a new microdiscectomy method you've recently added. Neurology is such an unknown world to most people; it makes great content for local news shows.
You can build a network of interrelated businesses and non-business entities. A great way to come up with possible associations is to first identify your typical patient. Then get your whole staff together, along with your neurology digital marketing firm, to brainstorm creative options for reaching this patient.
Neurology Referral Program

Referred patients are the best — they've already heard about what a great neurologist you are. To encourage word-of-mouth marketing your practice needs to develop a referral program. The benefits should go both ways. Maybe the existing patient who has referred the new patient will receive a gift card or two tickets to a local pro or college football game.
A referral program is a great way to reward your best patients for spreading the word about your neurology expertise.
Call Advice Media Today!
Neurology Events

Having an open house or other event is a great way to create interest for your practice's grand opening, new location, an office remodel, or simply to say thanks to your patients. You'll want to have catered food, maybe show new technologies such as the latest artificial discs for spinal fusion, possibly prizes, promotional branded items with your logo and practice name on them, and office tours with staff members.
We recommend neurology practices hold an open house once each year. That way you'll learn a bit each year about successfully hosting these events, and your patients will begin to look forward to the event each year.
Neurology Community-Building Events

It's nice to feel you're a part of a community, and that applies to a neurology practice. After all, your treatments of conditions such as Parkinson's or brain tumors are critically important. Community-building events are a way to build visibility, while helping the community in some way. These are great for adding new patients. Plus, they reinforce for your patients that they see the right neurologist.
You could rent a booth at the local health fair with information about carpal tunnel syndrome and signs of a herniated spinal disc. You could sponsor the bridge tournament at the local senior center. You could sponsor pre-season concussion testing for the local high school football team.
Community-building events show that you value being a part of the community and that you're willing to give back.
Neurology Speaking Engagements

Technology is changing the entire medical world, and the neurological universe is at the forefront. Your patients like to see you're attending symposiums, conferences, and other continuing learning events. Your blog and email marketing are great places to discuss these learning opportunities.
If you have the opportunity to speak or present at one of these shows, be sure to take lots of photos and maybe video. This makes great content for your website, social media platforms, and in a newsletter or monthly email.
Make an Instant Impact — Let's Get Started Today
If you seek answers and help with those 14 items listed above, you're in the right place and on the right website. We're Advice Media, and we can help move your neurology practice to the next level with our digital marketing SEO and SEM services. For over 20 years, we've been building and optimizing the health care industry's most beautiful websites, and optimizing them for search.
From tools to handle your neurology practice directory listings to helping you decide whether PPC text ads are better than paid display, we've been the trusted partner of thousands of practices over our two decades. Ask for our featured neurology practice case studies, or let's get right to talking about improving your digital marketing. Click here to submit a contact form, or give us a call at (435) 575-7470.