Local Power for Cannabis Businesses
Here are the basics on how to get found in local searches.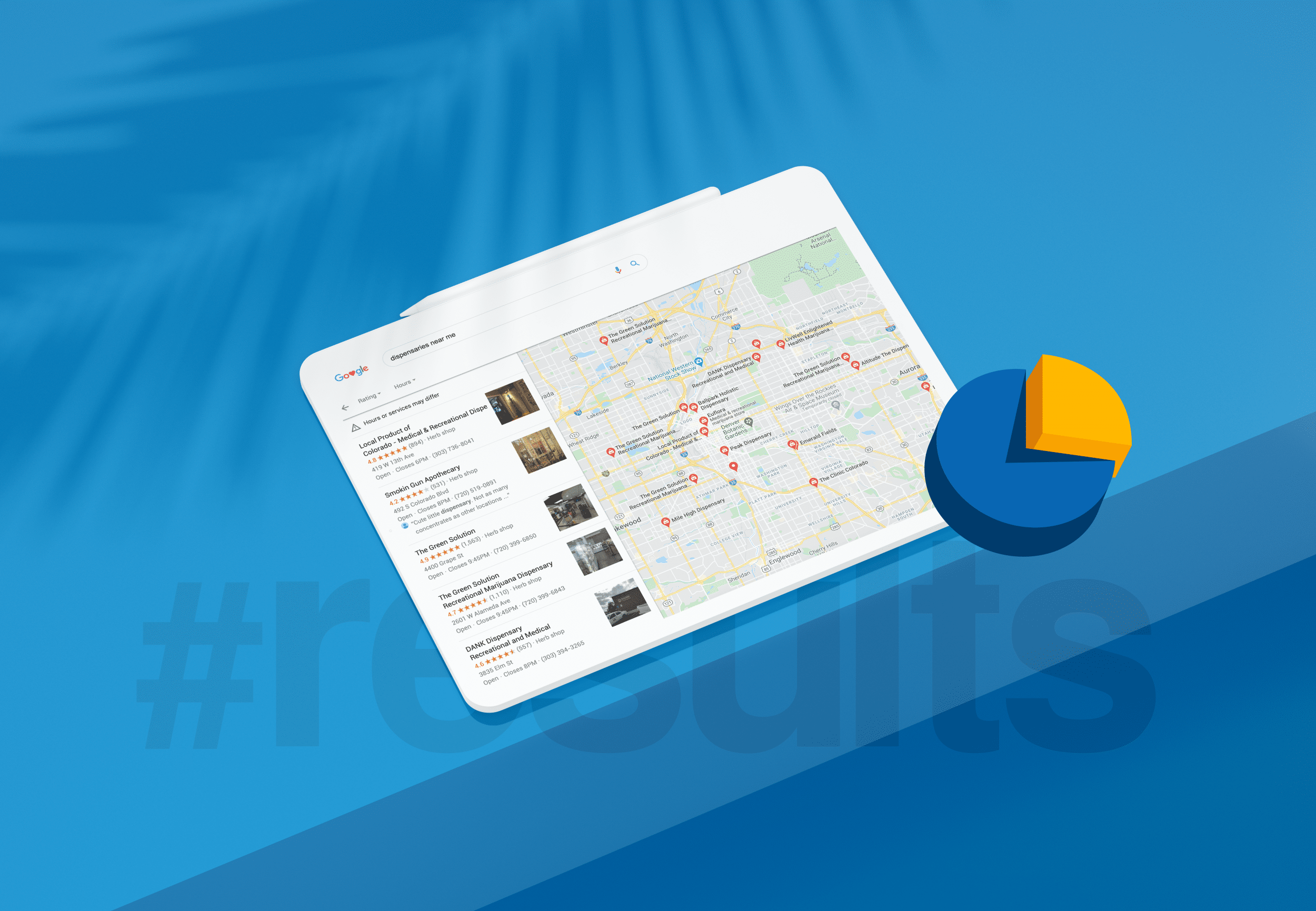 Why Local Search Results Matter
Search results have become more focused on your local market over the past several years. 
Local SEO is fundamental, and one of the most essential elements needed to help people find your business.
Your Available Options At-a-Glance
Generating New Patients: Effective
Do It Yourself: Very Difficult
Typical Cost: $150 – $250/month
A strong local presence helps potential customers find you in location-based searches such as "dispensary near me" or "CBD shop close by." Improving and optimizing your local listings will increase the likelihood of you showing up in those searches, in turn increasing the number of leads that contact you.
How are your local SEO efforts performing?
Is your business information correct across all listings?
Having consistent and accurate business data around the web is not only crucial for your reputation, but it can also have a dramatic effect on your overall visibility in search results.
Your NAP data includes information for your business Name, Address, and Phone number. It is common, especially if you have been in business for a while, that your business has spontaneously generated duplicate and inaccurate listings across the web.
Correcting these issues can substantially improve local results and drive significantly more traffic to your site. 
Use this free tool to detect potential issues with your listing:
Local searches result in purchases 28% of the time.
Get Listed in Local Directories
Another way to improve your online visibility is to get listed in local business directories. This allows you to appear in more searches, establish more authority, and get found more often. These websites serve as resources to connect businesses with potential customers.
This strategy ultimately generates traffic, high-quality leads, conversions, and more revenue.